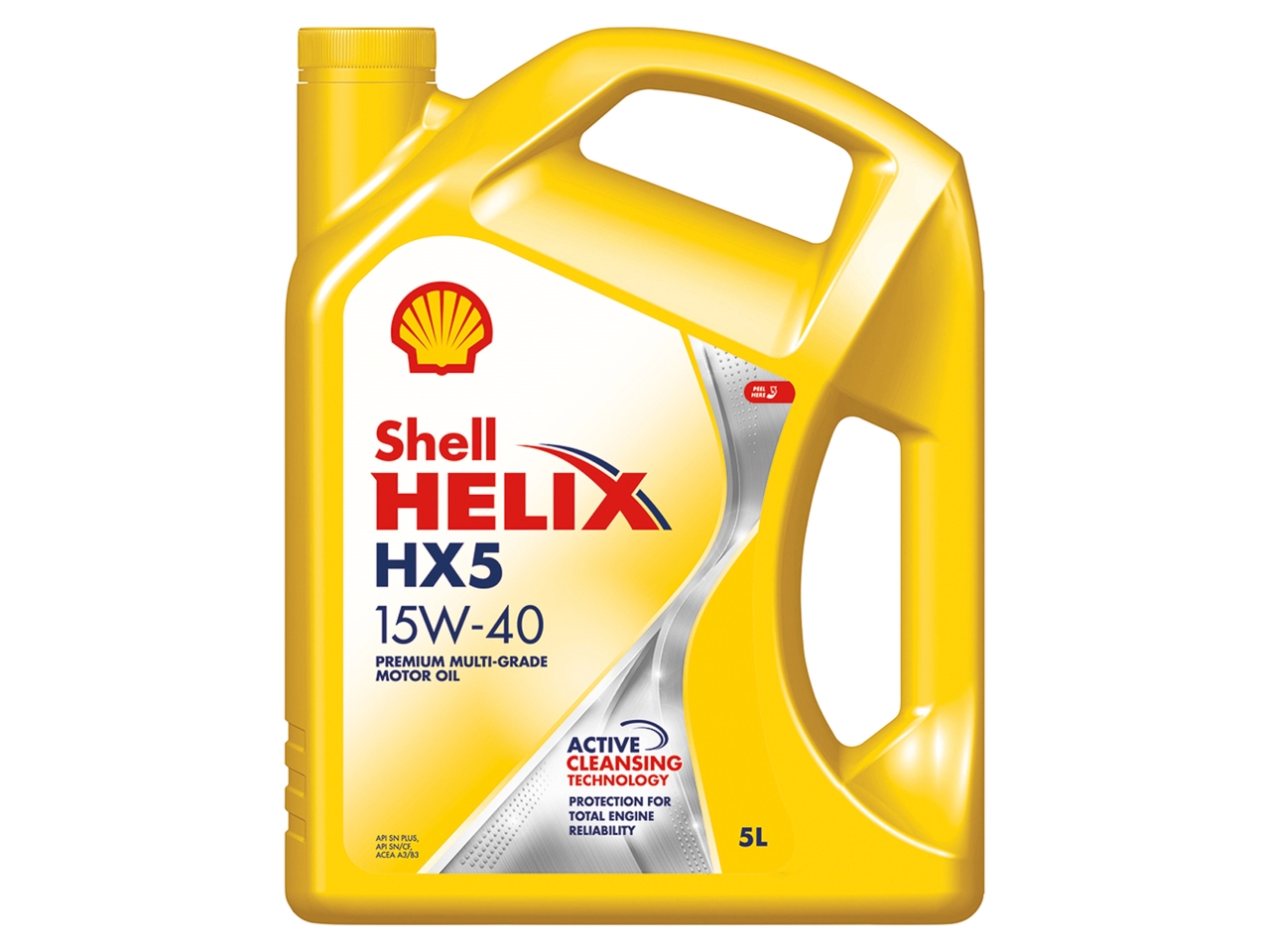 Description
Shell Helix HX5 Diesel is designed to provide consistent light-duty diesel engine performance. It works hard to help protect against harmful soot deposits and wear by helping to control the oil thickness.
Downloads - Shell Helix HX5 Diesel 15W-40 Engine Oil 6L
Shell
Shell Helix HX5 Diesel 15W-40 Engine Oil 6L
CLEARANCE ITEM
ON SALE
ONLY AVAILABLE ONLINE
Part#/SKU: 550050115
API CF
ACEA A3/B3
Active cleansing technology· Actively locks away harmful performance-robbing deposits.
Active clean-up · Helps to remove sludge left behind by inferior oils.
Effective wear protection · Helps to protect against wear and neutralise corrosive combustion acids.
Resistance to oil degradation · Helps to maintain protection throughout the oil-drain interval.
Multi-fuel capability· Can be used for gasoline, diesel and gas engines, and is also suitable for biodiesel and gasoline/ethanol blends.
Product Enquiry: