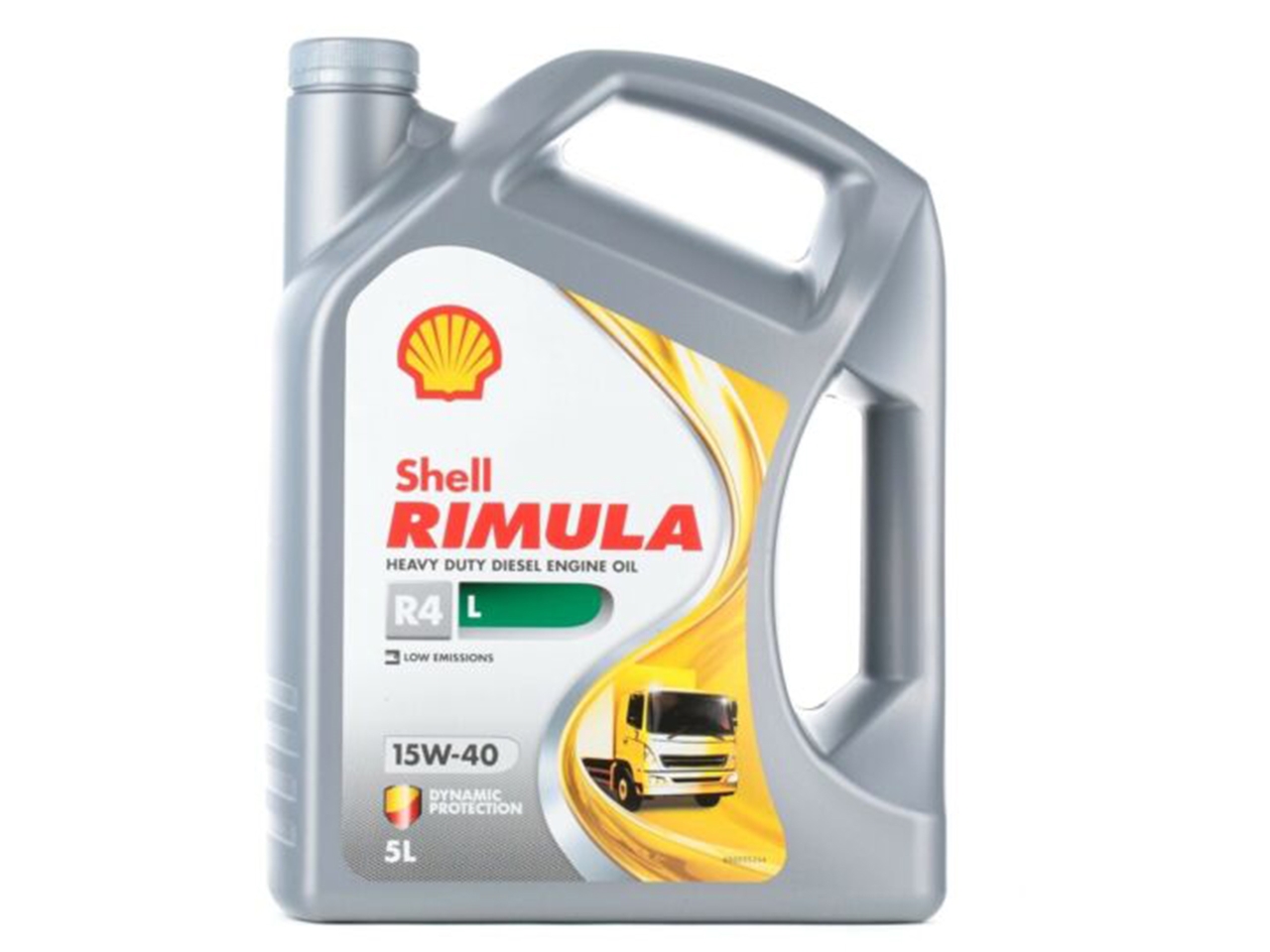 Description
Heavy Duty Diesel Engine Oil Shell Rimula R4 L oils use "Low-SAPS" additive technology to protect low emission engines under severe conditions.
It delivers improvements in wear and deposit control, resistance to breakdown under high temperatures compared to previous oil
Applications:
Shell Rimula R4 L is approved by a wide range of leading OEMs, simplifying inventory needs for fleets with a mixture of engine makes.
Advanced low-ash formulation helps control blocking of or poisoning of exhaust after-treatment devices, helping maintain vehicle emission compliance and engine fuel efficiency.
Shell Rimula R4 L is formulated with an enhanced acidcontrol system to help fleet operators to achieve maximum drain flexibility.
Demonstrated over millions of km of customer service, Shell Rimula R4 L provides significantly higher levels of wear protection than previous generation oils to prolong engine efficiency and life.
Downloads - Shell Rimula R4 L 15W-40 CK4 engine oil 5L
Shell
Shell Rimula R4 L 15W-40 CK4 engine oil 5L
Part#/SKU: 550047337
API CK-4, CJ-4, CI-4 Plus, CI-4, CH-4, SN
ACEA E9, E7
Allison TES-439
Caterpillar ECF-3, ECF-2
Cummins CES 20086, 20081
Detroit Fluids Specification 93K222, 93K218
Deutz DQC III-10 LA
MAN M 3775
MB-Approval 228.31
MTU Category 2.1
JASO DH-2
Iveco T2 E7 - Meets the requirements
Volvo VDS-4.5, VDS-4
Mack EO-S 4.5, EO-O Premium Plus
Renault Trucks RLD-4, RLD-3
CNH MAT 3521, 3522 (Meets specification)
Product Enquiry: