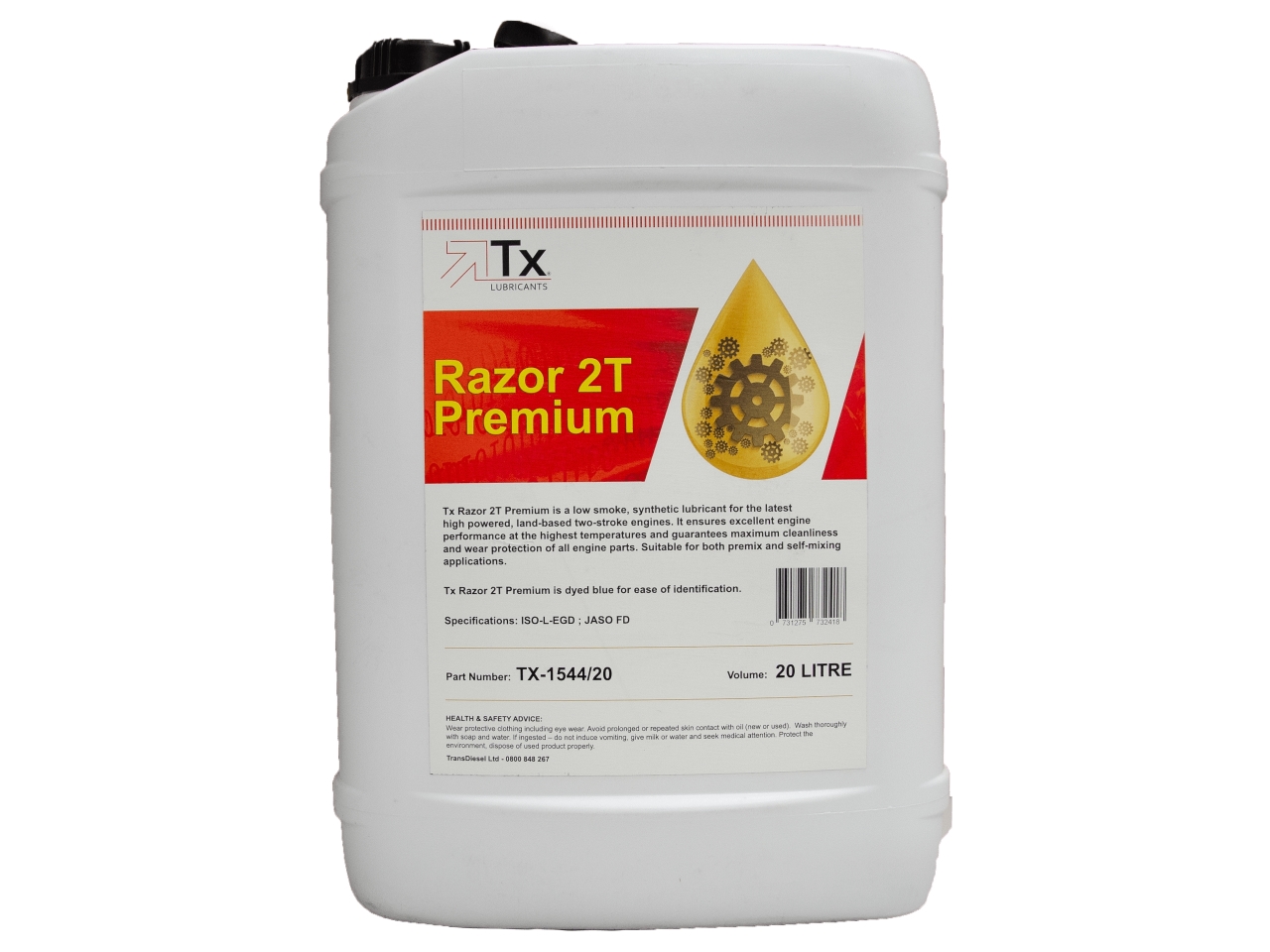 Description
TX Razor Premium 2T is a low-smoke, synthetic lubricant for very high-powered two-stroke land based engines.
It is formulated with synthetic base stocks and a specific additive package to impart exceptional service performance.
The product is suitable for both pre-mixed and injection use and offers top performance in heavy duty applications.
Downloads - Tx Razor Premium 2T two stroke oil 20L
TX
Tx Razor Premium 2T two stroke oil 20L
Part#/SKU: TX-1544/20
Product Enquiry: