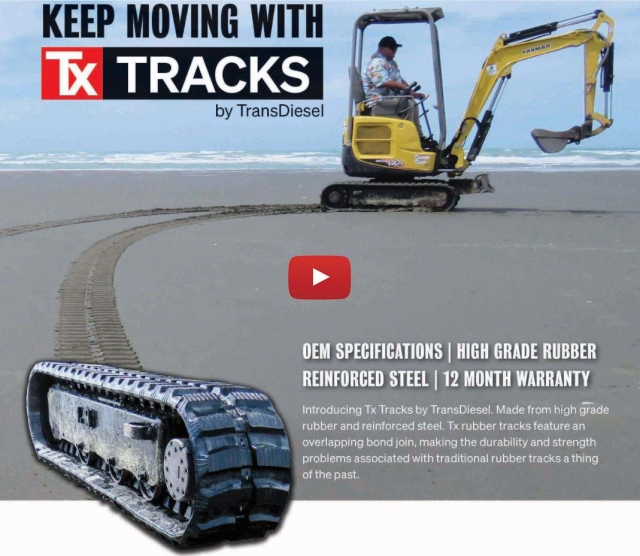 When it comes to keeping operators of compact excavators in the 1.7 to 10-tonne range moving, TDX has a new solution which is sure to find favour around the country.
The new TX Tracks feature durable construction for enhanced longevity, deliver improvements in comfort and come with an attractive warranty proposition.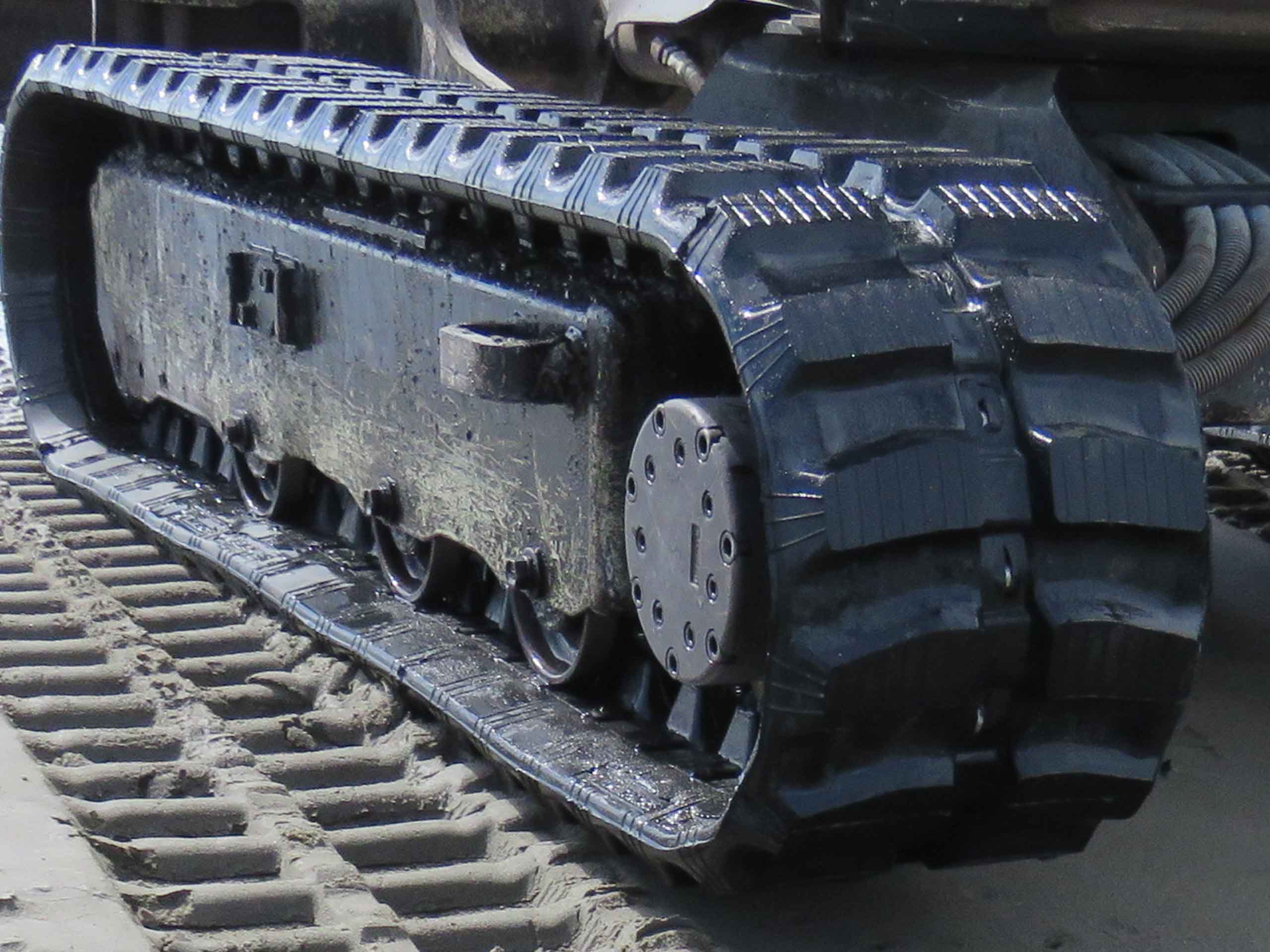 "Excavator operators often have to contend with rugged conditions by virtue of the machinery they are operating, so any gains in durability and toughness can only be a good thing," said Mark Patrick, Business Development Manager.
"We are launching the new TX Rubber Track which, thanks to the use of superior high-grade rubber in the construction process, helps ensure the new belts are noticeably more durable and less prone to tearing while still giving the operator a noticeably smoother ride.
"In addition, they feature reinforced steel which further enhances all-round performance, longevity and durability and for added peace of mind they are backed with a pro-rata 12-month warranty, making fitment of the new track essentially a no-risk business proposition."
Built to OEM specification, the new rubber belts are the ideal first replacement around the three-year mark.
From a technical perspective, the new TX Rubber Track offers 40% more longitudinal strength compared with traditional overlapping rubber belts.
The use of premium reinforced steel cleats is designed to ensure the smooth running of track rollers increasing operator comfort, while a reduction in de-tracking issues - even when used on demanding terrain - is achieved courtesy of interlocking lugs.
"It's a quality product at a competitive price and, when considered alongside qualities such as a more comfortable operating environment, there are too many reasons not to fit them to your machine when it next needs a track update," said Mr Patrick.
To coincide with the launch of the new TX Rubber Track, the team at TDX created their own advertisement which is available to view here.
"We had a lot of fun producing the commercial which supports this new product release," said Marketing Manager, Marc Warr.
"It stars many of our own TDX employees, so the fact they were willing to get involved speaks volumes about the passion our people have for this home-grown Kiwi business.
"We also wanted to demonstrate the new TX Rubber Tracks are made to suit a wide variety of New Zealand conditions and applications, ranging from residential through to commercial construction sites, all the while being able to navigate uneven terrain and challenging conditions.
"It's a light hearted look at the wide range of operating locations where a small excavator might be found, with a few unusual places thrown in for good measure - it's well worth a view."
For a limited time, if you purchase and have TDX fit a set of TX Tracks, customers will receive a free undercarriage inspection.
TX Rubber Tracks are available at TDX outlets around the country.