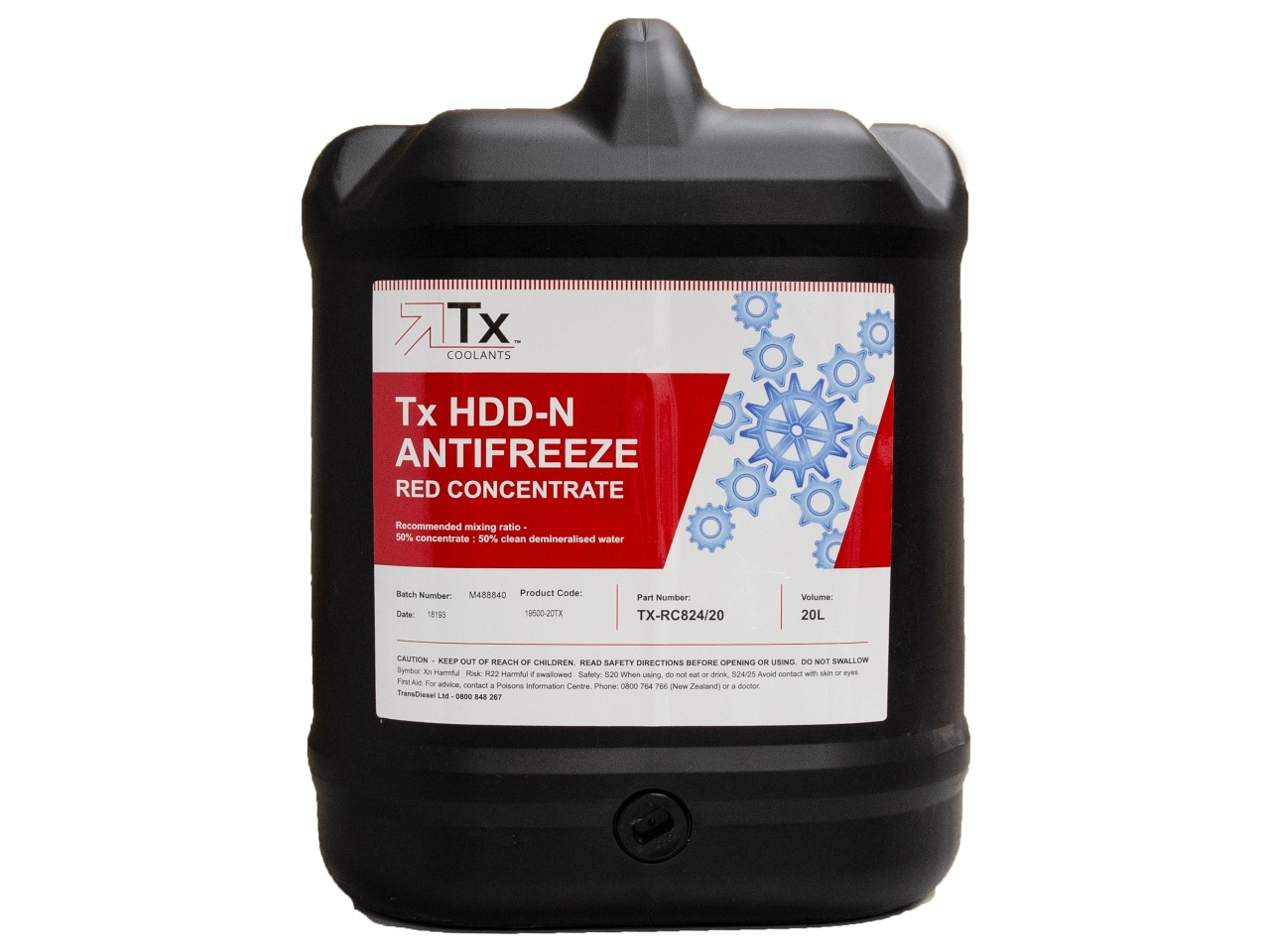 Description
TX HDD-N Antifreeze Red Concentrate is a genuine long life antifreeze/coolant concentrate formulated with superior Hybrid Organic Technology (HOAT).
The product is a low silicate, nitrite, amine free product suitable for all engine cooling systems. Mix 1:1 with Demineralised water.
Downloads - Tx HDD-N Antifreeze Red Concentrate 20L
TX
Tx HDD-N Antifreeze Red Concentrate 20L
Part#/SKU: TX-RC824/20
Low Silicate, Phosphate and Amine Free.
Provides an in-service life of up to 1,000,000 km, 12,000 hours or 6 years, whichever comes first.
Does not require an initial charge of supplementary coolant additives (SCA) upon initial fill.
Designed for use in light and heavy duty diesel applications where an extended service interval is required.
Provides exceptional boil-over and freeze protection.
Available in Concentrate and 50/50 Premix formulations.
Applications: Recommended for use in on-road truck, off-road, farm, marine and stationary applications including, but not limited to, Caterpillar, Cummins, Detroit Diesel/ MTU, GM Heavy Truck, Freightliner, PACCAR and Mack.
Product Enquiry: