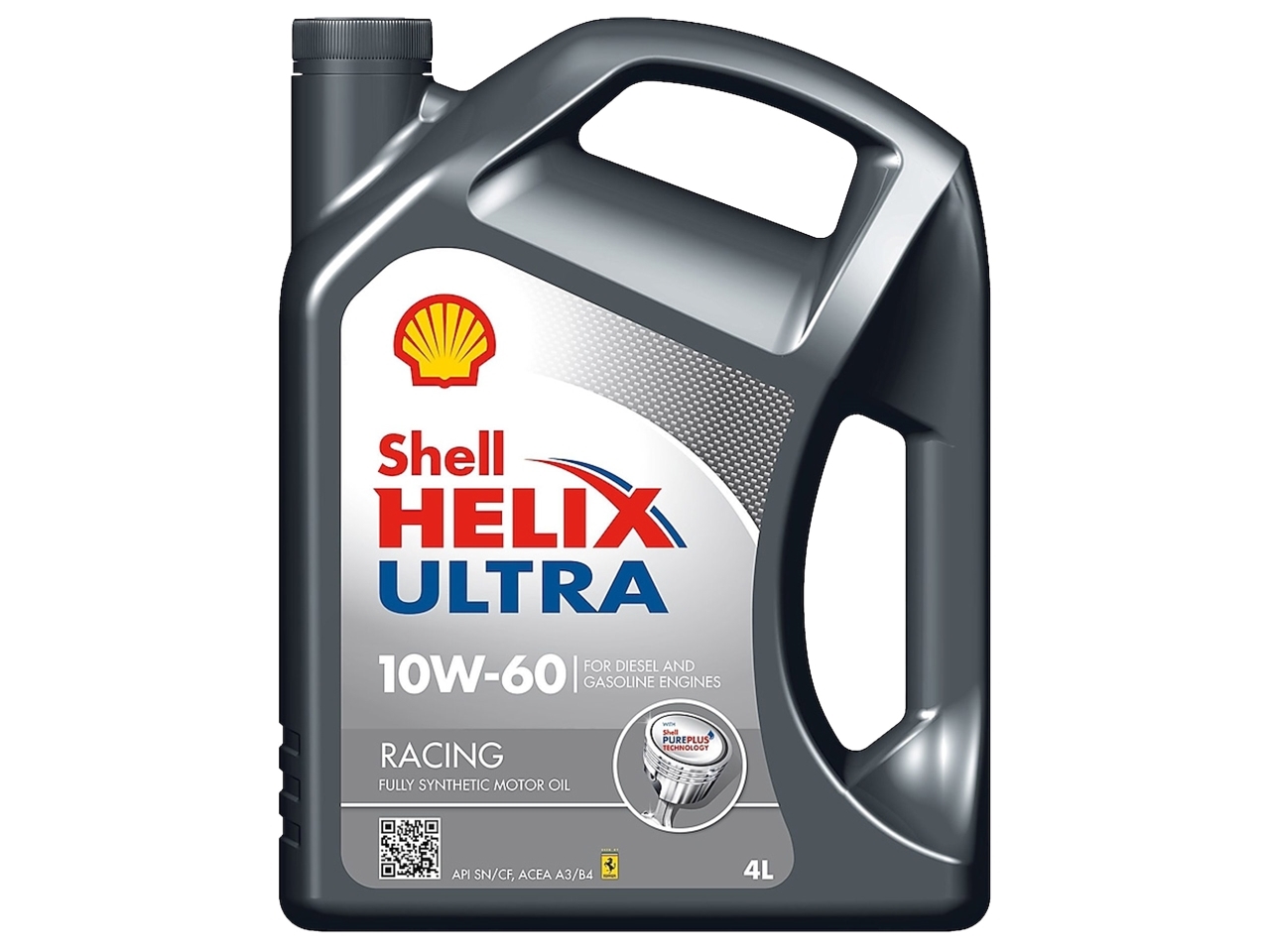 Description
Fully synthetic motor oil - Shell's most advanced formulation for high performance engines Designed to meet the demanding requirements of particular high-performance engines, including those requiring API SN or ACEA A3/B4.
Applications:
Extreme-performance engines and racing conditions can cause excessive wear of bearings and other engine components. Shell Helix Ultra Racing has been formulated with a higher viscosity to provide exceptional bearing protection under extreme-performance and racing conditions compared with lower viscosity oils.

Shell Helix Ultra Racing is designed for modified engines and racing engines using gasoline, diesel and gas, and it is also suitable for biodiesel and gasoline/ethanol blends.
Shell
SHELL HELIX ULTRA RACING 10W60/4
ONLY AVAILABLE ONLINE
Part#/SKU: 550053967
API SN
ACEA A3/B3, A3/B4
Ferrari
Suitable for BMW M applications
Product Enquiry: