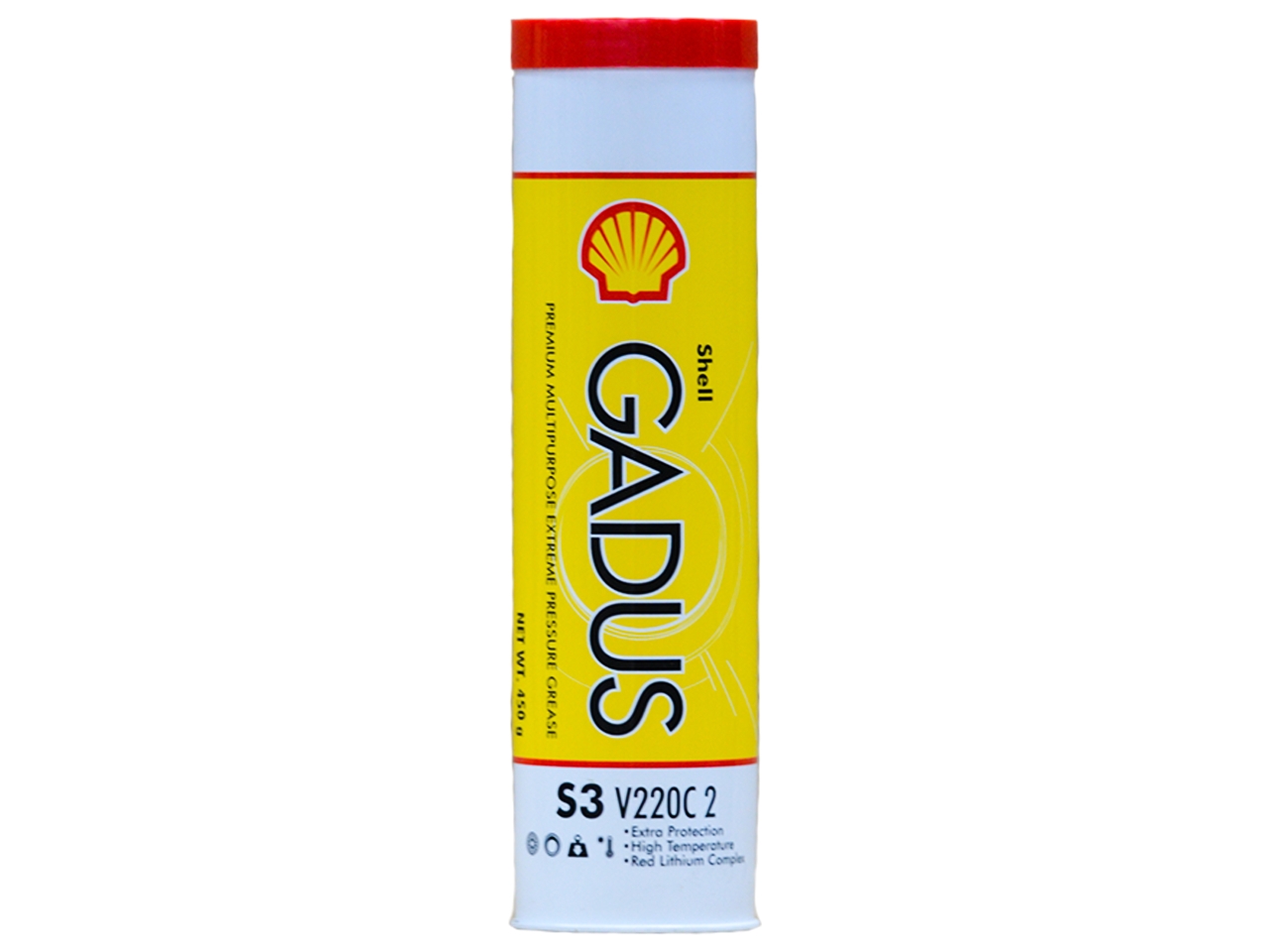 Description
Premium multipurpose extreme-pressure grease.
Shell Gadus S3 V220C greases are premium multi-purpose greases based on high viscosity index mineral oil and a lithium complex soap thickener. They contain the latest additives to offer excellent high temperature oxidation performance and other additives to enhance its anti-oxidation, anti-wear and anti-corrosion properties. Shell Gadus S3 V220C greases are especially suitable for bearings operating at high temperature and under load.
Applications:
Shell Gadus S3 V220C greases are used for the grease lubrication of heavy-duty bearings used in machinery found in the following applications:

Continuous casting
Vibrating sieves
Quarries
Breakers
Roller conveyors
Automotive Wheelbearing
Downloads - Shell Gadus S3 V220C 2 grease 0.45kg
Shell
Shell Gadus S3 V220C 2 grease 0.45kg
Part#/SKU: 550044280
$12.28
* Minimum of 6 per order
SEB 18 12 53
ASTM D4950 LB-GC
Excellent mechanical stability even under vibrating conditions.

Consistency retained over long periods, even in conditions of severe vibration.
Enhanced extreme-pressure properties.
Excellent load-carrying performance.
Good water resistance: Ensures lasting protection even in the presence of large amounts of water.
High dropping point
Long operational life at high temperatures.
Effective corrosion protection: Ensures components/bearings do not fail due to corrosion
Product Enquiry: