Description
Description - Volvo Gz Wheel Loaders
Volvo from top-to-bottom - just simplified. Volvo Gz-Series wheel loaders build on a strong reputation for productivity.
The new L120Gz wheel loader from Volvo Construction Equipment features load-sensing hydraulics, a powerful and durable Z-bar linkage and a perfectly-matched powertrain – ready to increase productivity even in the most demanding conditions.
These machines are built to last, and the durable Z-bar linkage provides high breakout forces for strong, powerful digging and complete bucket fill in even the hardest materials. This is combined with load-sensing hydraulics that supply power only when needed, lowering fuel consumption.
Alongside outstanding power and durability, the L120Gz offers superior operator comfort for an enjoyable and productive work shift.
Get a Volvo at a simplified price. Includes 36-month / 6,000 hr component warranty.
Limited stock available, offer subject to stock availability and prior sales.
Features
Features - Volvo Gz Wheel Loaders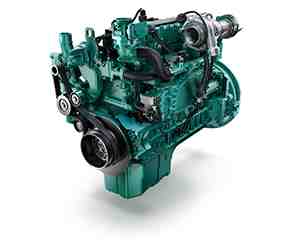 Volvo engine Featuring advanced technology and built on decades of experience, the powerful Volvo engine delivers high torque at low rpm for superior performance and low fuel consumption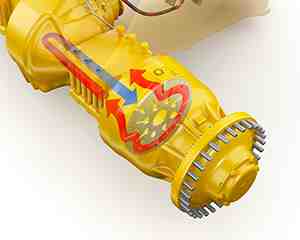 Axles Oil-cooled, wet disc brakes on both the front and rear axle deliver superior braking performance for smooth, safe control and long service life. For outstanding traction in slippery conditions, the front axle is equipped with 100% differential locks. Axle oil circulation allows the oil to flow and cool inside the axle – protecting components and increasing brake service life.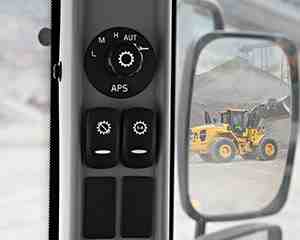 Fully Automatic Power Shift ensures optimal operation by adjusting machine gears – from first to fourth – in line with parameters including engine and travel speed. This delivers smooth gear changes, fast cycle times and low fuel consumption.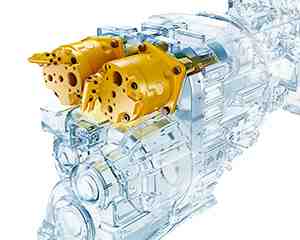 Load-sensing hydraulics Volvo's load-sensing hydraulics and steering system supply power to the hydraulic functions only when needed, lowering fuel consumption. The powerful systems provide fast response for shorter cycle times while delivering smooth operation through superior control of the load, attachment and steering.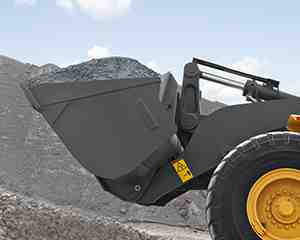 Bucket positioning The automatic bucket leveler and boom kick-out functions quickly and accurately stop the bucket and linkage in adjustable, pre-selected positions. When activated, this easy-to-use feature increases productivity and shortens cycle times.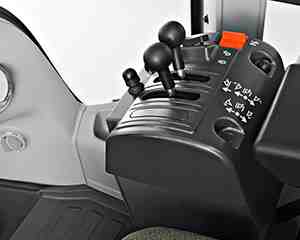 Hydraulic controls For ease of operation and increased comfort during long work shifts, the operator can precisely control the bucket and lifting unit via the hydraulic lever controls.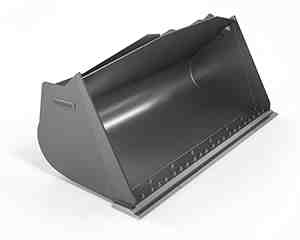 Volvo bucket design The purpose-built buckets have been developed as an integrated part of the wheel loader for which they're intended – with properties perfectly matched to machine parameters including lifting arm geometry and breakout, rim pull and lifting force.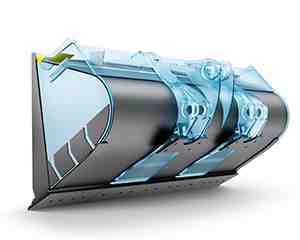 Durable protection For superior performance and life span, Volvo buckets are constructed from high-quality materials including wear-resistant steel in the most exposed areas. To support its durable, high-performance buckets, Volvo offers a selection of cost-effective, replaceable wear parts.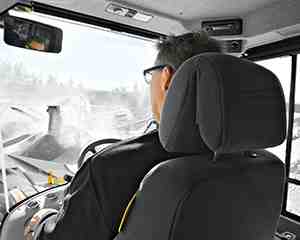 Visibility All-around visibility from large expanses of glass and slim cab pillars helps to create a safe, productive and comfortable operating environment.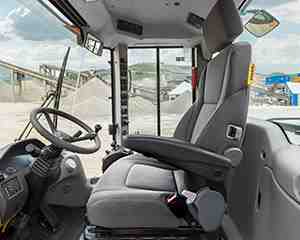 Easy access Safely and easily access the cab via a three-point access ladder with anti-slip steps. Ideally positioned, sturdy handrails and a wide door frame with a 95° opening angle further increase operator safety and comfort.