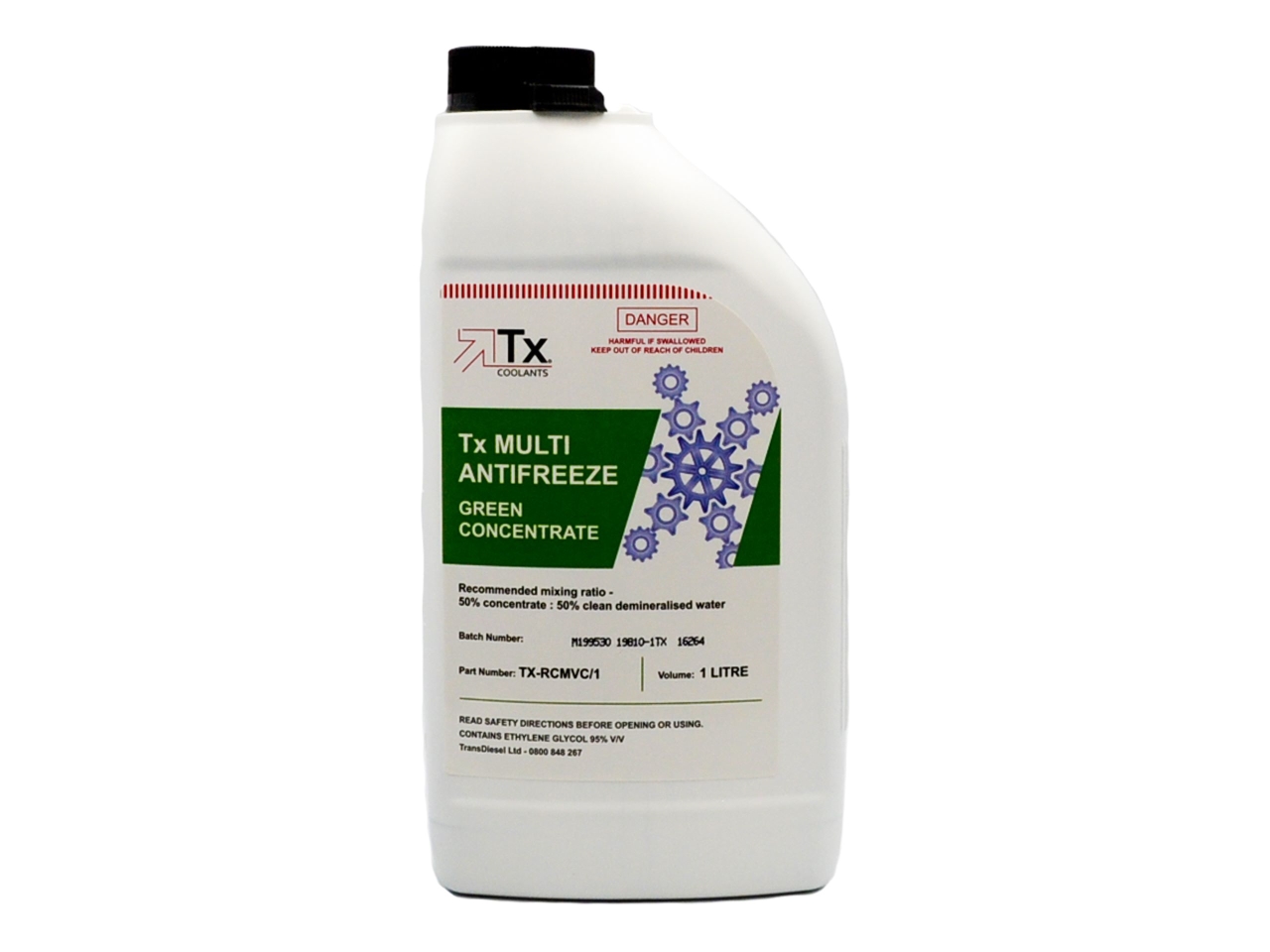 Description
TX Multi Antifreeze Green Concentrate is a premium quality antifreeze/coolant concentrate that has been tested to be compatible with ALL automotive and light truck antifreeze/coolant products available in the market today.
It is a Hybrid Organic Acid Technology (HOAT) product that will guard against freezing, boil-over and also protect the system from corrosion.
This is a long life product offering protection of 250,000km or 5 years in Automotive use, or up to 1,000,000km or 6 years in heavy diesel applications. Mix 1:1 with Demineralised water.
Downloads - Tx Multi Antifreeze Green Concentrate 1L
TX
Tx Multi Antifreeze Green Concentrate 1L
Part#/SKU: TX-RCMVC/1
Complete mixed fleet use; automotive, light and heavy duty diesel.
Borate, Nitrite, Phosphate and Amine Free.
Add as a top-up to any colour antifreeze.
Compatible with both conventional and OAT coolants.
Provides an in-service life of up to 1,000,000 km or 6 years in heavy duty diesel application or 250,000 km or 5 years in an automotive application.
Protects coolant system metals such as brass, copper, solder, steel, cast iron and aluminium.
Protects against wet liner cavitation and provides enhanced water pump performance.
Compatible with CAB radiators.
Available in Concentrate and 50/50 Premix formulations.
Applications: Recommended for use in all applications were the OEM requires a Nitrite-Free coolant.
Product Enquiry: